About us
VARDHMAN FURNISHINGS AND MATTRESSES

FF 18 RUDRA SQUARE ,ABOVE GORMOH RESTUARANT 
JUDGES BUNGLOW CROSS ROAD, BODAKDEV ,AHMEDABAD
AUTHORISED DEALER & STOCKIST FOR KURLON MATTRESS, CENTUARY MATTRESS, BOMBAY DYEING PRODUCTS, D-DECOR FURNISHINGS & BLINDS.
We deal in Kurlon comfort mattress zone since 1987. We deal all over INDIA and can supply Kurlon Mattresses and its products all over INDIA.
100% QUALITY....100% SERVICE.... 100% SATISFACTION....100% COMFORT.
Our motto is to create long-term relationship with our clients by providing an exclusive & best products and better services in affordable rates.
We have been working hard for all over the years in an effort to give our esteemed customers good quality products & best services. 

AUTHORISED DEALER AND STOCKIST FOR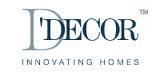 CAN ALSO PURCHASE ON FACEBOOK